Puppy Meditation HERE.
Last week I wrote the newsletter right before Vlad's Official Gotcha Day Party (ie, a celebration of one year since I adopted him).
I posted the event in our building's WhatsApp Puppy Chat and, since there was no possibility to RSVP. I had no idea if anyone would come.
Worst case scenario it would just be Vlad and me, two dozen red and gold balloons, a dog-bakery cake for 30, and a 1/2 case of Vinho Verde by ourselves in the rooftop dog park.
(I can think of much worse outcomes.)
I was delighted, however, that it turned out to be the social event of the season, or as our friend Dylan said, "Bushwick's Met Gala."
There were at least a dozen dogs present for each of the three hours it lasted, with probably a total of 30 or more making an appearance.
Everyone who was anyone was there: Malibu, Bentley, Cliff, Luna Buddy, and more.
And, remarkably, there wasn't a single canine (or human) Real Housewives Moment.
Everyone showed up…and everyone behaved at their best.
My highest expectations were more than surpassed.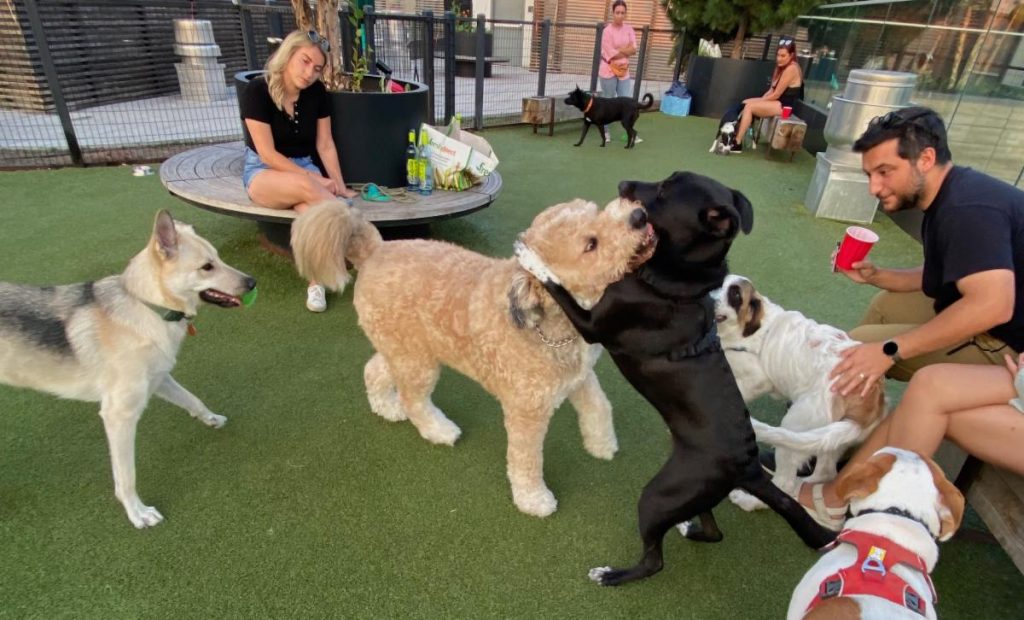 Since September is winding down, I've been thinking about this month's meditation theme HERE of "Doing Something Different," stepping outside our usual ways of being and thinking.
This was echoed during a call this week I had with a colleague inviting me to be part of her guest faculty for a new online membership.
She shared that one of her personal mantras is about receiving from unexpected sources.
She swears it always works for her.
I'm willing to try it as an experiment mostly because I tend NOT to think that way.
I thrive on (make that need) a solid plan.
Give me some sharpies and a pad of post-its and I'm in heaven.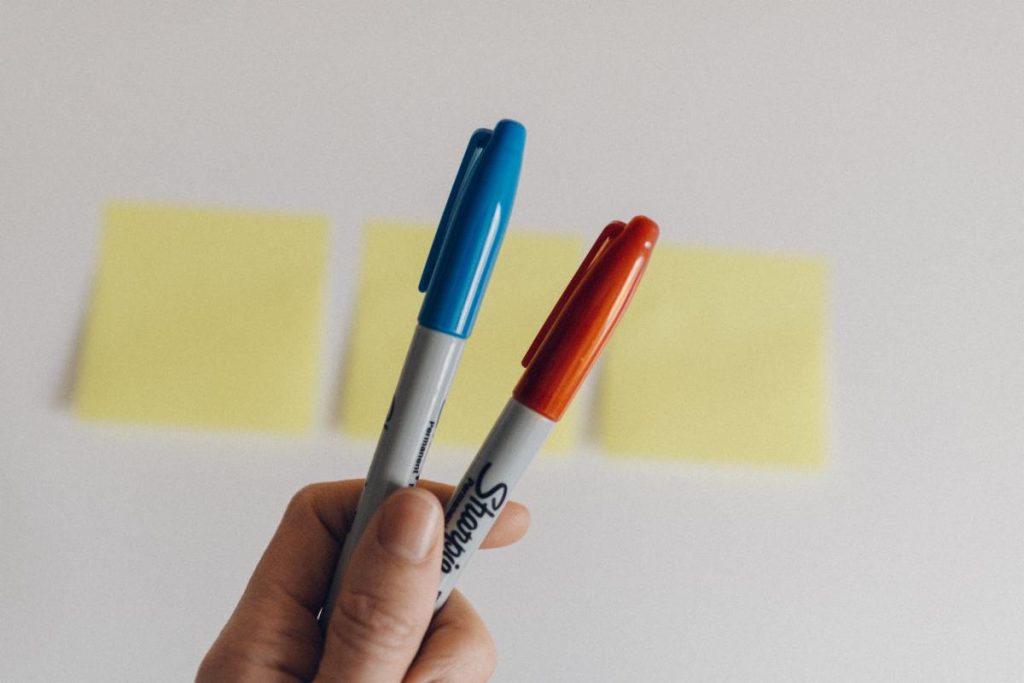 I've heard my tendency described in some New Age Crackpot circles as "outlining" rather than being truly open and receptive.
And yet, I can't resist.
This is partly because I'm very good––perhaps too good––at seeing possibilities, at brainstorming a sea of opportunities.
At my best, like Emily Dickinson,
"I dwell in Possibility –
A fairer House than Prose".
Even though I often get very lost, perhaps paradoxically, I like making my own roadmaps.
In short, I'm sometimes quite reluctant to step out of the cognitive driver's seat and simply be receptive to the unknown.
After all, even cosmic speed bumps seem easier if they're expected.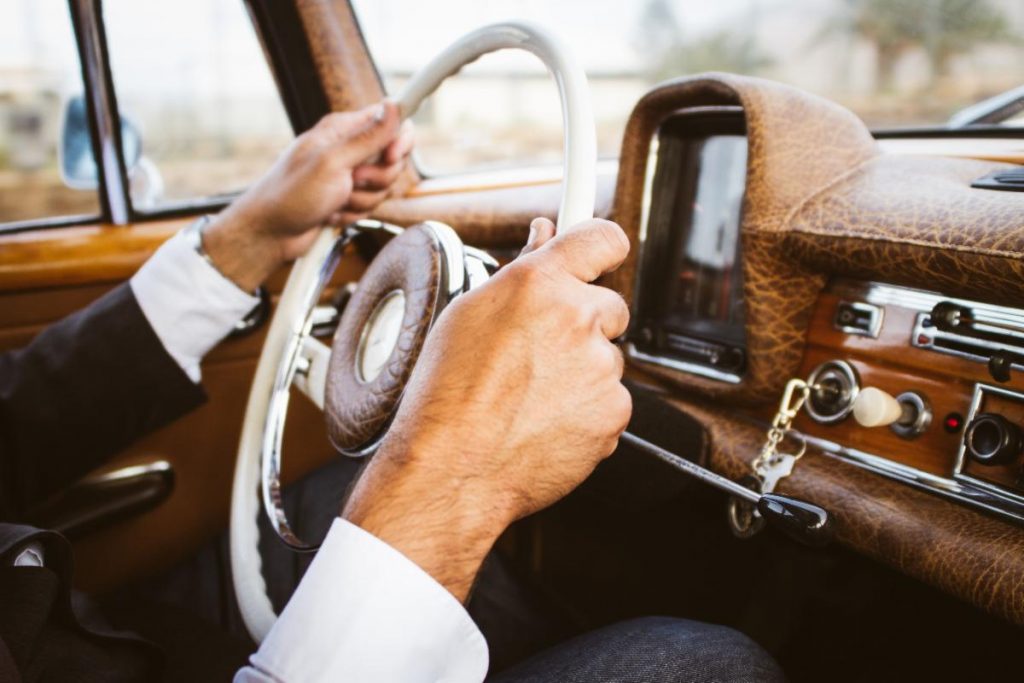 I do revel in stories of how things work out in the most unexpected yet often perfect ways for others (and myself).
One of my favorites involves the British classical pianist James Rhodes.
I've long been a fan, particularly of his unique concert format where he chats between playing pieces on the program, explaining why he's passionate about them.
He's extremely funny and quirky and relatable and he's played with everyone from Florence + the Machine to Stephen Fry.
And interestingly, about three years ago it was announced that Andrew Garfield was going to play him in a biopic based on his well-titled memoir Instrumental: A Memoir of Madness, Medication and Music.
Anyway, I'd discovered him relatively early on, however, and looking at his (now neglected) YouTube channel, saw that his videos all had respectable views for the classical music scene, meaning in the thousands and tens of thousands.
That is, except for one, which had over 2 million views.
One couldn't help but wonder why…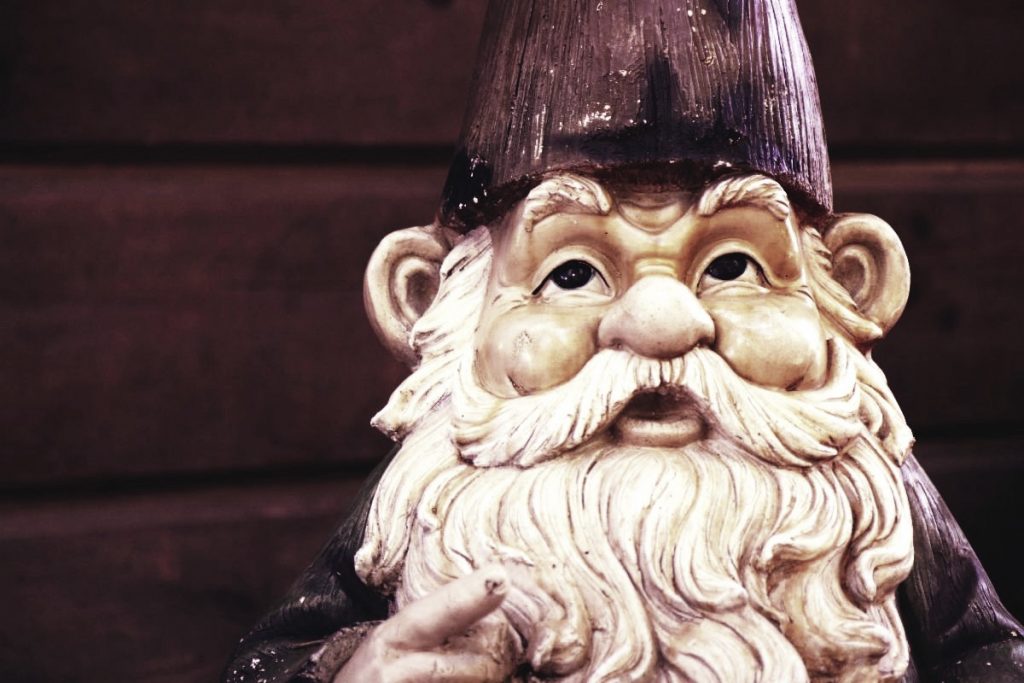 The answered is that E. L. James, the author of the Fifty Shades of Greyseries, added his video on her own website in a post for her fans about what she imagined the then future movie's soundtrack might be.
And, sure enough, in the actual movie, it's the piece that Christian Grey plays for Anastasia on the piano in the middle of their first night together.
Honestly, can you imagine a stranger, more enormous career plot twist than an introverted classical musician being catapulted to a new level of millions of listeners via an erotic novelist's soundtrack suggestions…?
I don't know James Rhodes personally, but when he sat down to play at Steinway Hall that day, I'm quite sure he wasn't expecting that a few years later.
(You can listen to the piece HERE if you like.)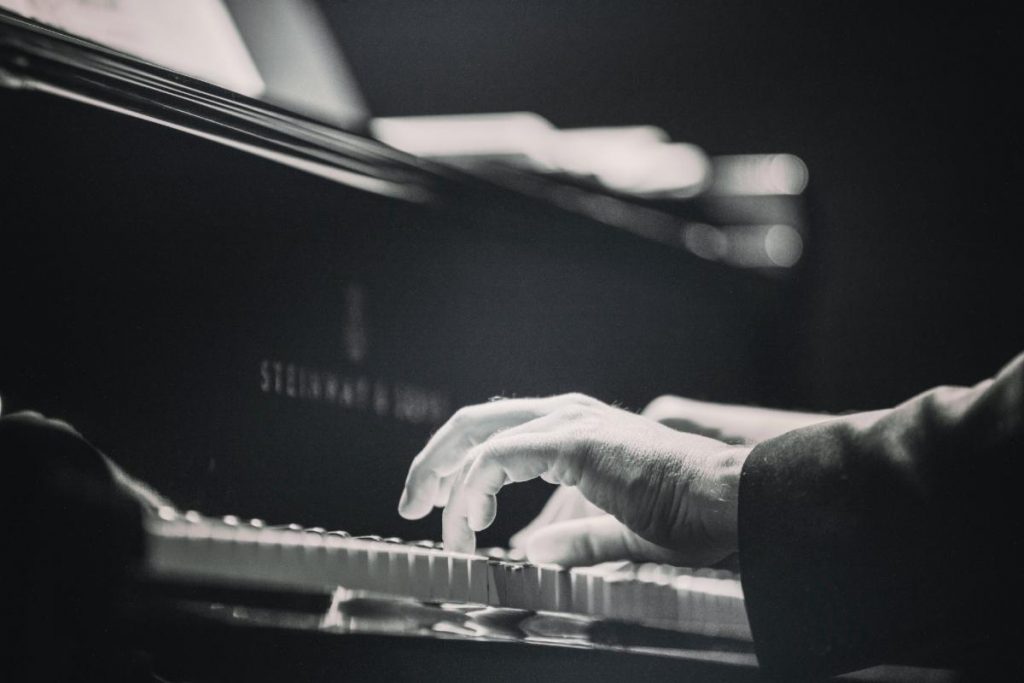 Unlike my friend's mantra, not every unexpected thing is necessarily good news.
Indeed, the CEO of insurance giant Lloyd's of London described our times right now as "the most uncertain landscape seen for generations."
Even in my own backyard (aka my terrace),I'm battling 25/8 the most invasive pest to hit the Northeast in decades: the spotted lanternfly.
They arrived from Asia in 2014 and have been spreading exponentially.
Their hostile takeover of New England has even merited coverage on CNN's website.
Although they are harmless to humans and are almost pretty, they are quite destructive to trees, particularly peach trees (like my upstairs neighbors have) and maples (like I do).
Sadly, this was a war I never wanted and yet I find myself fully enlisted.
My research has shown that white vinegar is effective and yet I'm also predisposed to employing one of the few natural lanternfly predators.
Namely, praying mantises.
Determined to emerge victorious for me and my tree, I'm deep into online entomological inquiries, trying to find the right species that I can unleash against this unexpected threat.
As with my lady bug experience earlier this summer,this latest insect adventure was not a path I had ever foreseen, yet nonetheless find myself reluctantly traveling.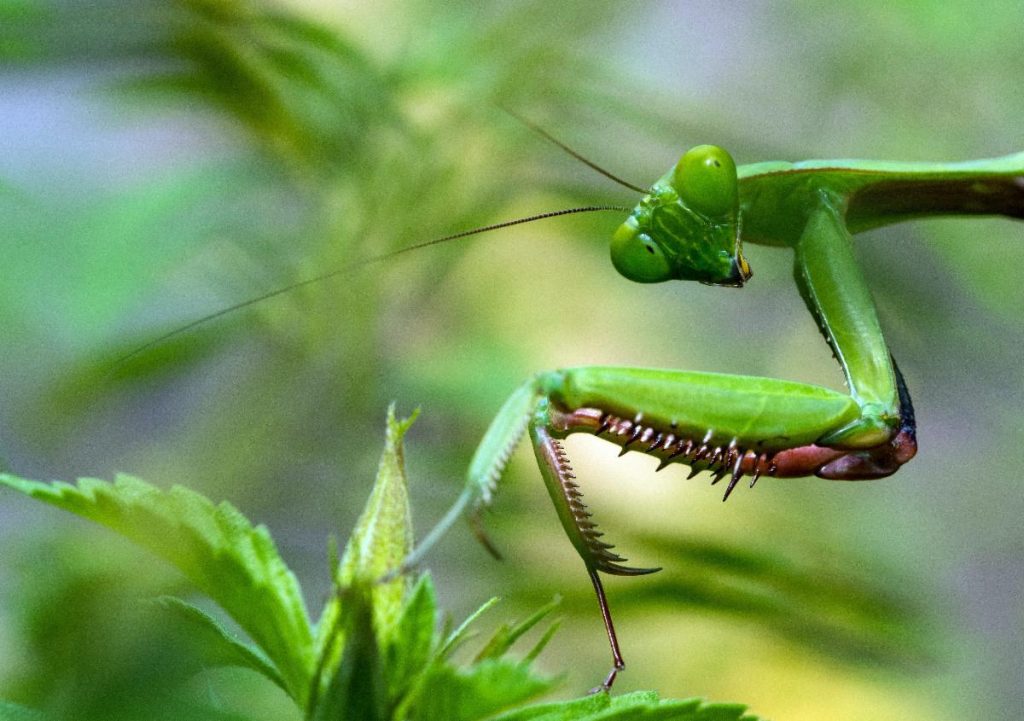 Heraclitus' most famous quote is, of course, "No man steps into the same river twice" but this one also seems particularly apt.
"If you do not expect the unexpected,
you will not find it,
for it is not to be reached by search or trail."
Heraclitus offered this paradox 2600 years ago and yet it seems particularly of the moment.
And, as with most things, perhaps Oscar Wilde said it best.
As the femme fatale Mrs. Cheveley remarks in An Ideal Husband:
"To expect the unexpected
shows a thoroughly modern intellect."
Indeed, the day before I got Vlad last year, I was walking down the stairwell when I ran into my neighbor Charlie with Vlad's sister Dua and learned of his existence.
Impatient with the elevator, I was simply heading out into courtyard to jump rope for 20 minutes.
The last thing I was expecting was a fortuitous invitation to get a puppy.
(IE, not every unexpected thing is a crop-devouring lanternfly.)
Perhaps, like Lana Turner at Schwab's Drugstore, your video will be discovered online by a bestselling novelist.
Or your party without RSVPs will turn out to be a smashing success.
Following my friend's mantra, I'm trying to increase my ability to be open to unexpected resources.
I'm quite curious to see what the results will be while at the same time, trying not to overly outline my expectations.
As always, more will be revealed…
In the meantime, l hope we can all demonstrate "a thoroughly modern intellect" and, more and more, learn to expect the unexpected.
Namaste for Now,