Giving to others allows us to connect with the best part of ourselves: the capacity to be generous because we know that all is well, that we have more than enough to share, and that we are all connected.
Giving lets us plug into a greater flow, a greater current of energy than we usually experience, one where fear and lack no longer have power over us.
There are, of course, infinite ways of giving, ranging from traditional tithing (giving 10% of one's earnings to a religious organization) to volunteering our time and talents.
Perhaps the most important aspect of giving is that it should happen NOW, not in some vague future moment when we imagine having a surplus of cash and time on our hands.
You don't need to wait until you can finance a new wing to a hospital or endow a chair at a medical university; for only $50 you can give sight to a blind person through the Seva Foundation, for example, showing the astronomical benefit a relatively small amount of money can provide.
–– Edward Vilga in The Yoga of Money Manifesto ––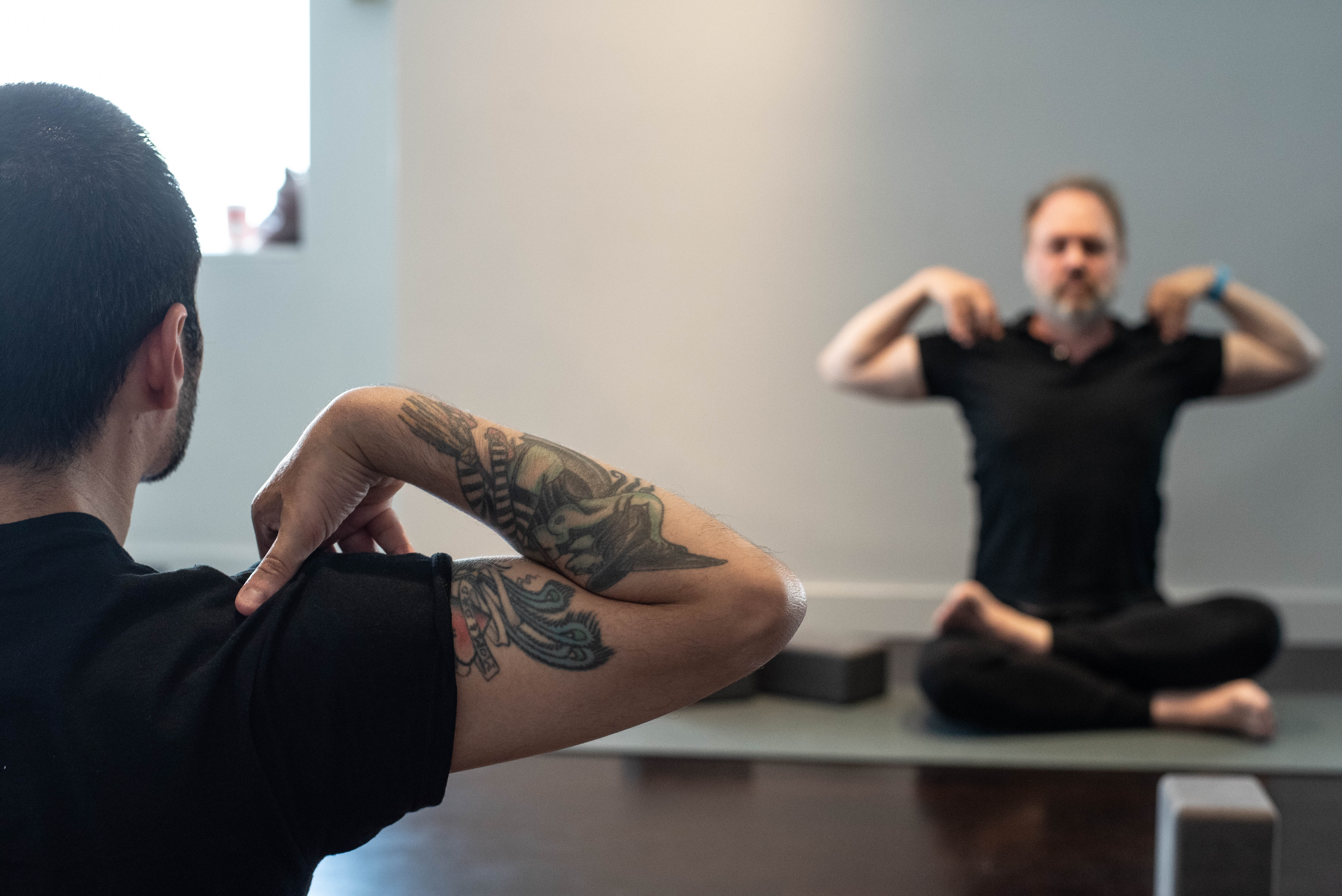 Photos: Karen Greatti
Photos from a recent wellness event at Exhale Mind Body Spa in NYC.
Each student's $50 donation restored sight to someone.
If you're inspired, you can donate HERE.
TO LEARN MORE ABOUT SEVA